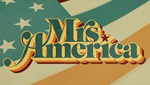 Theme song to the FX/Hulu series, "Mrs. America", starring Cate Blanchett, Rose Byrne, Elizabeth Banks and Uzo Aruba
Never Too Late
Coming Soon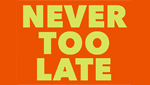 Walter will be scoring the upcoming film, "Never Too Late", starring Ellen Burstyn, James Caan, Ann-Margaret, Christopher Lloyd and Jane Curtain.
Award winning composer Walter Murphy works in television, film and the music industry.
He has been nominated for five Emmy Awards, winning for the song, "You've Got A Lot To See", from "Family Guy". He was nominated for an Oscar for "Everybody Need s A Best Friend" from the movie, "Ted" and nominated for three Grammy Awards, winning for "A Fifth Of Beethoven", from "Saturday Night Fever". Walter was also nominated for two animation Annie Awards and has received many ASCAP and BMI Top Screen Music awards spanning his career.